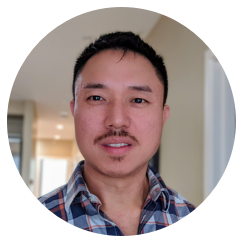 UX leader with over 16 years of experience in Interaction Design, Information Architecture, Art Direction, and Design Management across web, mobile, and desktop applications. I have a proven track record of leading cohesive teams in designing and building exceptional products that make a positive global impact. Over the last 12 years I have led design strategy for some of the world's most recognizable products at Google (Maps, Drive, Wallet, Enterprise). I continue to seek out opportunities to build user-centered products that solve real world problems and make a meaningful impact in people's lives.
Nov 2016 - Nov 2018 - Google Maps
- Design Manager
Led a cross-functional team of designers, researchers, and prototypers to evolve Google Maps from a navigational tool to a dynamic discovery app to help users find places to go and things to do. Also led the development of local results for Google Search by integrating structured answers with organic results, encouraging more user generated content, and letting users take actions directly from the results page.
* Led project team of 14 across New York and Mountain View (5 direct reports, 14 work streams).
* Responsible for local search results with over 300 million daily active users.
Feb 2011 - Oct 2016 - Google Drive
- Design Manager
Led the UX team in Sydney to build the mobile version of Google Drive, Docs and Editors (Docs, Sheets, Slides) across both iOS and Android Platforms for phone and tablet. Oversaw the rebranding and growth of Google Drive as a stand-alone app and spearheaded a number of fledgeling productivity apps like Google Jamboard, Google Keep and Android PDF Viewer.
* Led project team of 12 across Sydney, New York, and Boulder (6 direct reports). 
* Increased Drive active users 10x, with majority of the growth from mobile platform. 
* Saw a steady increase in user satisfaction with average rating of 4.8 out of 5 stars.
Feb 2010 - Feb 2011 - Mobile Wallet, Mobile Ads
- Design Lead
Led the initial UX concept for Mobile Wallet to help users pay for online and offline purchases. Guided the fledgeling product team through various initial iterations. This project was Google's first step into the payment space that would eventually lead to Android Pay. Also led the development of various new ad units for mobile apps. 
* Founded Mobile Wallet with 2 engineers. Oversaw its v1 launch. Project evolved into Android Pay.
* Concurrently worked with the Ads team to find better formats for display ads on mobile devices. 
* Patent granted for a solution to resolve accidental clicks on mobile ads. Increased conversion rates for our advertisers by 25%, and lowered overall cost per click (
US9170705B1).
June 2006 - Jan 2010 - Google Enterprise / G Suite
- Design Manager
Built a cohesive UX team that supported Google Apps for Enterprise (aka G Suite) since its inception and through various milestones from Jun 2006 to Jan 2010. Set the design vision and led the UX implementation across multiple iterations, growing the product to serve Enterprise and small business users.
* Oversaw the launch of foundational products, such as App Engine, Google Work, and Universal Google Sign in, all of which helped establish Google as a viable Enterprise solution in the marketplace. 
* Patent granted for the redesign of the main administration console that allowed users to better manage their hosted services from a single dashboard (US9294588B2).
September 2005 - June 2006 - Adobe Stock Photos
- Design Lead / Manager
Led a design team for Adobe Stock Photos, an in-app stock image sourcing tool across all of the Adobe Suite that is featured in Adobe Bridge. This project integrated online cloud-based content within the native app environment, requiring the team to balance both online and native app development strategies and deadlines.
Feb 2003 - Jun 2005 - Yahoo! Hotjobs
- Sr. Interaction Designer
Established the Yahoo! User Experience Design presence in New York after HotJobs acquisition and helped grow the team there from 2-8. Led the redesign of the job-seeker product for HotJobs, among other efforts. Established best practices and product development processes with Product Management and Engineering.
October 1999 to Feb 2003 - Yahoo!
- Sr. Interaction Designer
Led the User Experience Design team in launching the Yahoo! SBC portal service and other premium content offerings. Established a product template for subsequent partnerships with other Telcos, such as Rogers in Canada and BT in the UK. Led various redesign efforts for My Yahoo!, Yahoo!Companion, Finance Vision, Geocities, Broadcast and WebRing.
1996 - 1999 - University of California, Los Angeles - Bachelor of Arts, Design - Summa Cum Laude
1996 - 1999 - University of California, Los Angeles - Bachelor of Arts, Sociology
1993 - 1996 - Pasadena City College, Associates of Arts, Psychology - Honors